All-In-One WordPress Maintenance Service That Works!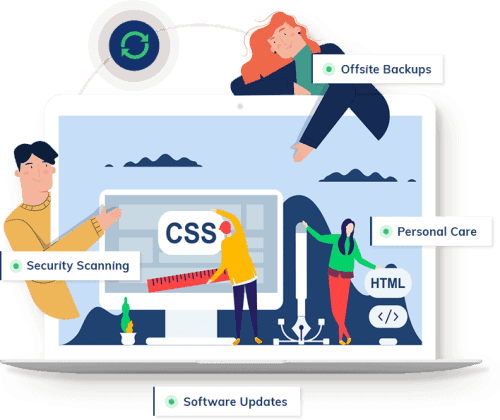 Let us manage your website's maintenance, security, and development. We are here to take the stress out of the equation for you!
Improve Site Availability
We keep your website working and available for your users and clients around the clock.
Full Site SEO Optimization
With 7+ years SEO experience, we Protect, and enhance, visibility on Google through technical SEO maintenance.
Better User Experience
Better user experience matter, Don't drive away leads and customers with a bad experience on your website.
Cloud backups
We backup your website on a daily, weekly or realtime basis. So you don't have to worry about loosing your data.
Keep Your Data Secure
Our team will optimize the site with SSL, and Security features that can protect your data, your site, and the people who use it, from intruders and criminals.
Outstanding Support
Ensure that your team have the web technical support they need. Our team available for you always, fix your issues and keep you informed.